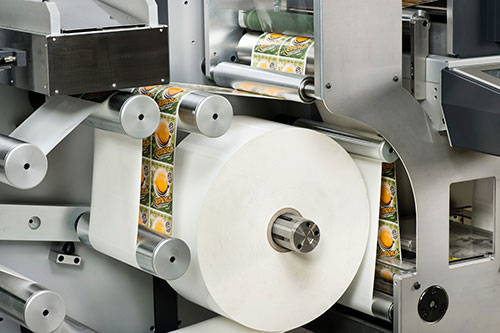 Low cost/short run
Full color
Fast turn around
Flexible artwork
Digital custom labels offer attractive label solutions, with brilliant graphics and the capacity for many specialty printing options. Our digital presses use 4-color process inks to achieve an endless color spectrum for your job. This also eliminates the need for plate making and lengthy set up times: reducing time and costs.
Make each label unique
Another major benefit is the ability to run unique codes or graphics on each label; without a separate print run. This is typically used for unique bar codes, personalization or product ID numbers; a common use in pharmaceutical and direct mail industries. By running these unique identifiers with the print run, you save time and money.
Easy, high quality prototyping
One off mock ups and product testing can now have finished professional labels. Our digital process allows you to use real, finished labels in your user testing. Great for demonstrations or A-B testing for new consumer goods, food, cosmetics, and other packaging needs.
Laser Die Cutting
A new, and revolutionary way to achieve the label shape you need. Save time and costs while adding even more flexibility to your next label job. Read more about our laser die cutting system
Learn more about our Digital Capabilities: