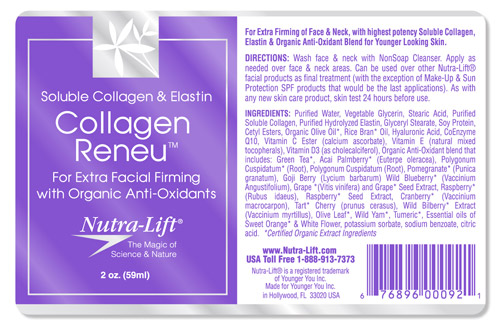 Acro Labels recently manufactured a series of collagen cream labels for the cosmetic industry. Meeting customer dimensional specifications, we die cut these labels to measure precisely 2.75 x 4.25 inches with rounded corners.
Used for a retail application these labels needed to incorporate a state-of-the-art look. With innovative design practices we are able to print colored areas that appear opaque while others remain transparent. Using only two colors on bright silver label material the result is a sophisticated, metallic appearance.
A UV varnish was also applied to provide protection from scuffs and deepen the colors of the graphics. In addition, a partial or spot varnish can also be applied where areas need to be imprinted on directly by the end-user or an overlap is required for a label to wrap around and adhere to itself.